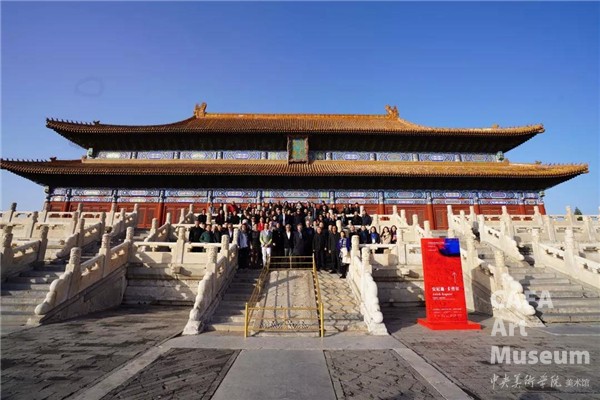 Taimiao Art Museum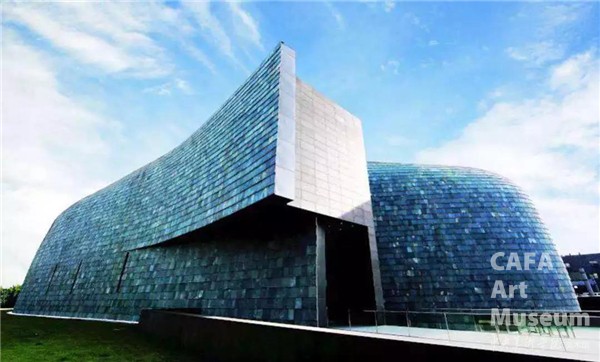 CAFA Art Museum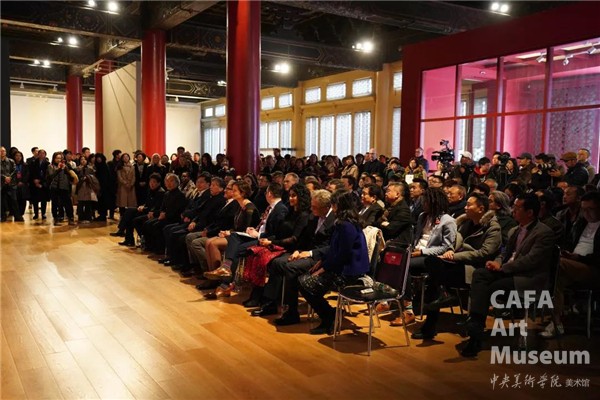 Opening ceremony of the Anish Kapoor exhibition

British artist Anish Kapoor's first large-scale solo exhibition in China, jointly held by CAFA Art Museum and Taimiao Art Museum, opened recently. Its opening ceremony was held in Taimiao Art Museum on November 10. The exhibition at CAFA Art Museum has already opened, focusing on four important large-scale installations and models of public sculptures by Anish Kapoor. To promote public aesthetic education, from November 11, the other part of the exhibition in Taimiao Art Museum opened, to showcase the artist's sculptures which are emotionally and spiritually powerful.
On the opening ceremony, Fan Di'an, Director of CAFA, President of China Artists Association and Honorary Director of Taimiao Art Museum, Christina Scott, Minister and Deputy Head of Mission at the British Embassy in Beijing, Chai Zhikun, Chief Executive of Tianhong Real Estate and artist Anish Kapoor gave their speeches respectively. Su Xinping, Deputy Director of CAFA, hosted the opening ceremony.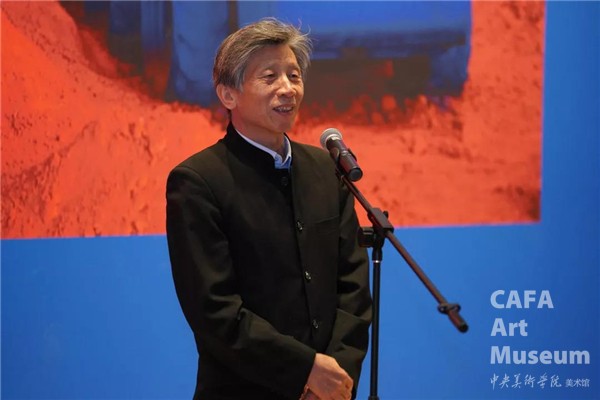 Fan Di'an, Director of CAFA, President of China Artists Association and Honorary Director of Taimiao Art Museum
Fan Di'an said: "In autumn, Beijing's most beautiful season, at the Taimiao Art Museum, part of the Forbidden City architecture group with a history of almost six hundred years, Mr. Anish Kapoor's exhibition is now held. His work will form a dialogue with ancient Chinese architecture, which is a grand cross-cultural artistic exchange." He further spoke: "When I met Mr. Kapoor two years ago, we reached an agreement to hold his solo exhibition at Taimiao Museum and CAFA Art Museum. This is the first solo exhibition of a world-level artist held in Taimiao Art Museum since its establishment." Following the opening of Anish Kapoor exhibition in CAFA Art Museum, an "Anish Kapoor fever" started in the art circle in Beijing and even across China. We can say that it's an important summary of Mr. Kapoor's long-term artistic exploration and continuous display of his artistic talent. Conceptually, Kapoor's art connects the ancient Orient and the modern West. His works, with their rich meaning, mysterious imagery and unique form, blow people's mind and strike a chord in people's heart. Director Fan also pointed out that it is due to the whole-hearted cooperation between the Chinese and British teams that the exhibition could present such a magnificent visual landscape with such an exquisite structure. The exhibition will be a new milestone of artistic exchange between China and the world.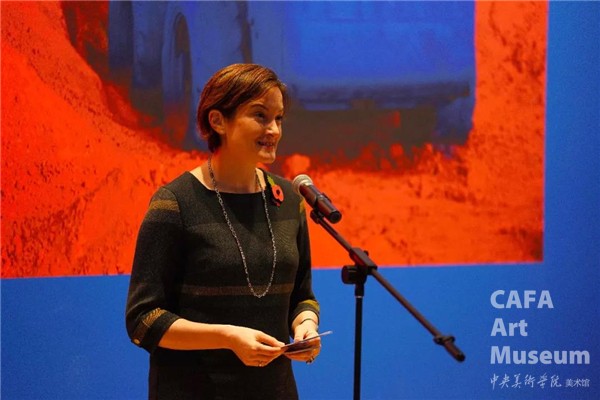 Christina Scott, Minister and Deputy Head of Mission at the British Embassy in Beijing, said that Mr. Kapoor is a representative figure of cultural exchange bewteen China and Britain. In his works, we can see a universal value that drives us to think about the common ground between men, ethnic groups and countries, and how to learn from each other's differences.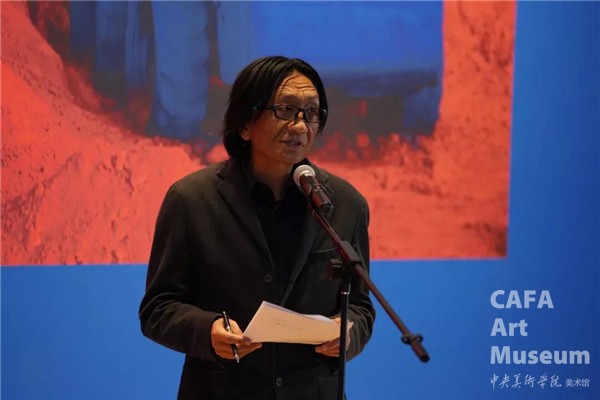 Su Xinping, Deputy Director of CAFAM, said that the exhibition in CAFA Art Museum shows four important installations that are magnificent and self-complete; while in the exhibition in Taimiao Art Museum we could see emotionally and spiritually powerful sculptures made of stainless steel and color pigment. The Taimiao Art Museum is located in the Forbidden City architecture group, and will reach a history of six hundred years in 2020. Kapoor chose a series of stainless steel and pigment sculptures for this magnificent, ancient Chinese sculptures. The reflections and retractions between them and the surrounding space form an unprecedented conversation between the works and the magnificent architecture and history. The exhibition is an in-depth exploration into Kapoor's visual language, as well as an important witness of cultural exchange between China and Britain.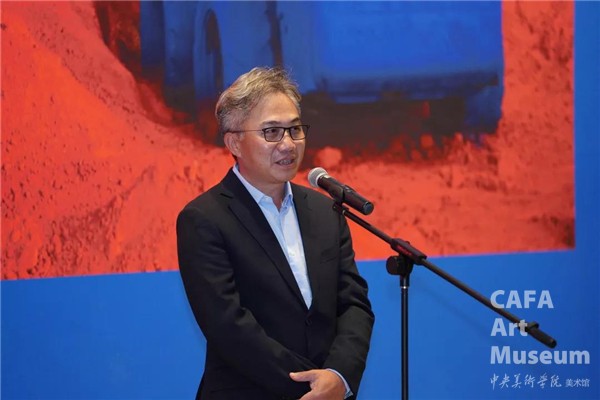 Chai Zhikun said: "Mr. Kapoor is a top-level international artist. Through unceasing experiments of new art forms, he expressed his profounding thinking of unversal issues of the mankind with art. His works also drive people to dig into the issues of subjective consciousness and objective world."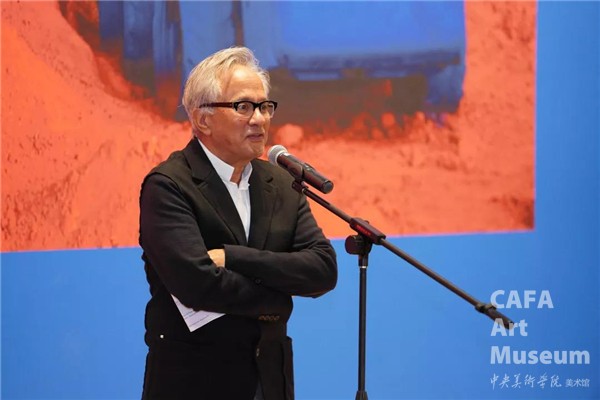 Artist Anish Kapoor

In Anish Kapoor's view, sometimes an artwork does not carry any information, but just acts as a catalyst for dialogue bewteen the audience and the work, with the audience being part of the work. During his creative process, Kapoor has been reminding himself: Beauty is everywhere, and so is death. An artist needs to observe and explore the dialogue between beauty and death.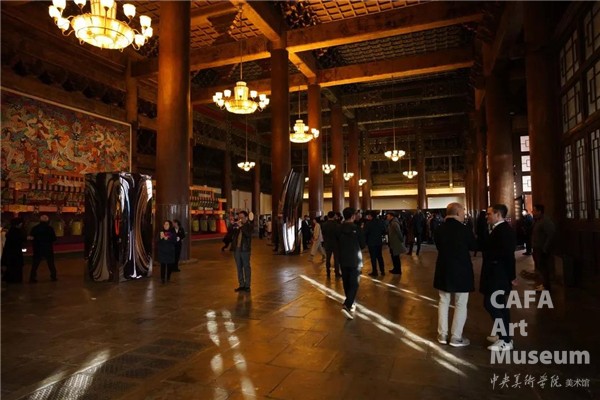 Exhibition at Xiang Dian, Taimiao Art Museum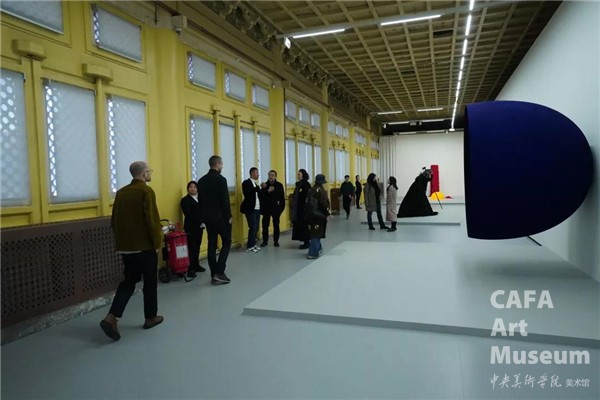 Exhibition at side hall of Xiang Dian, Taimiao Art Museum
Kapoor also believed that an artist should not interpret his or her work, as when the work is created, it has its own voice, and sometimes breaks away from the control of the artist. One of his artistic language is the coor red. He has brought his red to China, for example in the "My Red Homeland" work exhibited at the CAFA Art Museum. He said many people asked him how his red is related to China's red. He had never thought of the issue before he came to China, but as the red in his work meets China's red, a new meaning is created in the work, and this is the self-generated meaning and language of the work.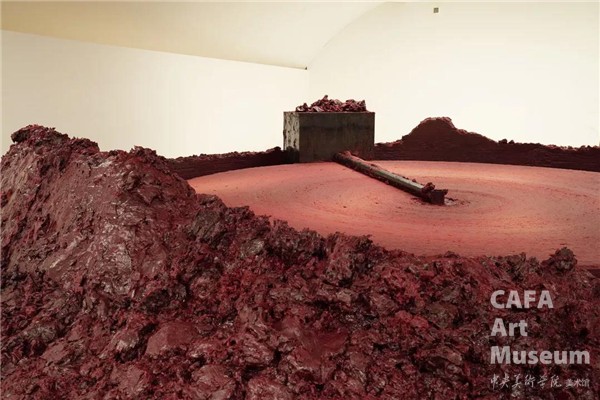 My Red Homeland, exhibited at CAFA Art Museum

The six-hundred-year-old Taimiao is composed of magnificent buildings and gardens. Through reflections and retractions of the space with a series of stainless steel and pigment sculptures, an unprecedented dialogue with magnificent architecture and history is thus formed. One of the most conceptually striking work of Kapoor's, the corresponding "S-Curve" (2006) and "C-Curve" (2007) are put in the courtyard of Taimiao. The "S-Curve" is an S-shaped sculpture made of two seamlessly jointed stainless steel pieces, while "C-Curve" is a whole giant piece of curved stainless steel. The convexity and concavity of the two artworks show direct and inverted reflections of the surrounding space. Next to these works are another group of Kapoor's important stainless steel sculpture works, including Stave (2013), Non-Object (Spire) (2008), Non-Object (Door) (2008). These works all show inverted reflections, putting the audience in the surrounding architecture and environment and challenging the audience's sensual experience.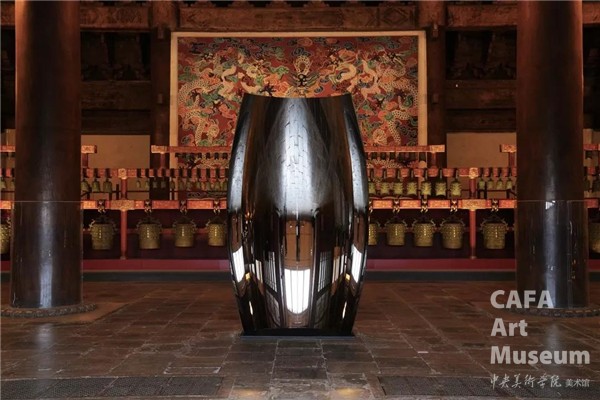 Anish Kapoor
Stave 2013
Stainless steel
368 x 218 x 100 cm
144 7/8 x 85 7/8 x 39 3/8 in
ed. 2 of 3
KAPO130065-2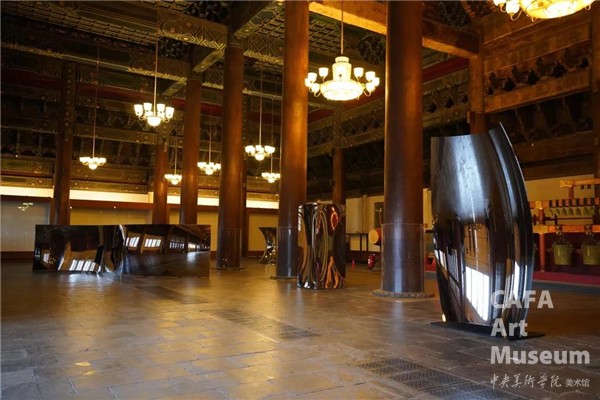 Stainless steel works exhibited at Taimiao Art Museum

Kapoor's pigment sculpture are exhibited at the two side halls of Xiang Dian, Taimiao Art Museum. His use of pigment is the foundation of many of his innovative works. He also emerged in the art world with his pigment series "1000 Names" (1979-1982). The series represented 1000 names of the Indian god Vishnu, and implicated that the works not only own supernatural power that transcend the matter itself, but also belong to a larger field than art. Other pigment sculptures that followed the series, including the blue "Angel" (1990) and the "To Reflect an Intimate Part of the Red" (1981), are also displayed in the exhibition. The brilliantly varied works fill the ancient architecture space, all kinds of forms enchant the audience's eyes.
Anish Kapoor
Void 1989
Fibreglass, sand and pigment
200 x 200 x 152.5 cm
78 3/4 x 78 3/4 x 60 in
KAPO100026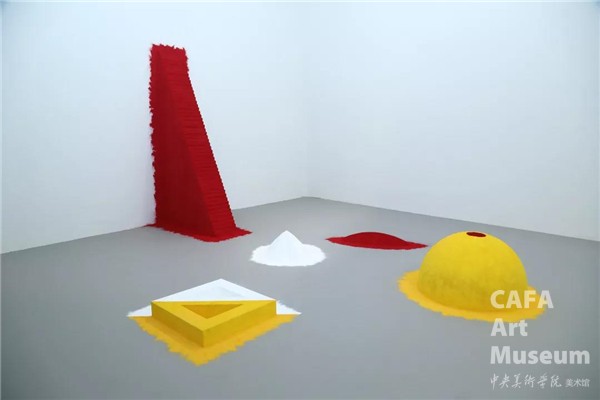 Anish Kapoor
1000 Names 1981
Mixed media and pigment
200 x 100 x 30 cm 41 x 78 x 28 cm 15 x 20 x 68 cm 25 x 78 x 28 cm 10 x 56 x
56 cm
78.7 x 39.4 x 11.8 in 16.1
KAPO810004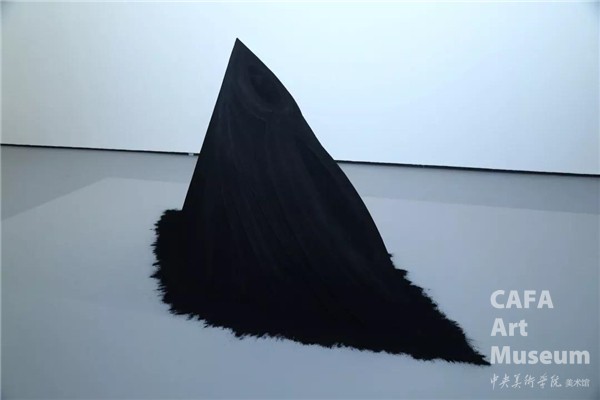 Anish Kapoor
Mother as a Mountain (Black) 1985
Wood, gesso and pigment
140 x 275 x 105 cm
55 1/8 x 108 1/4 x 41 3/8 in
KAPO850001

What is art for Anish Kapoor? He believes that art is people from different background standing in one space, searching together for a brand-new creative language. Artistic language shouldn't be limited by culture, and the future hope of art lies in crossing between cultures. The most important in that future is sympathy and care.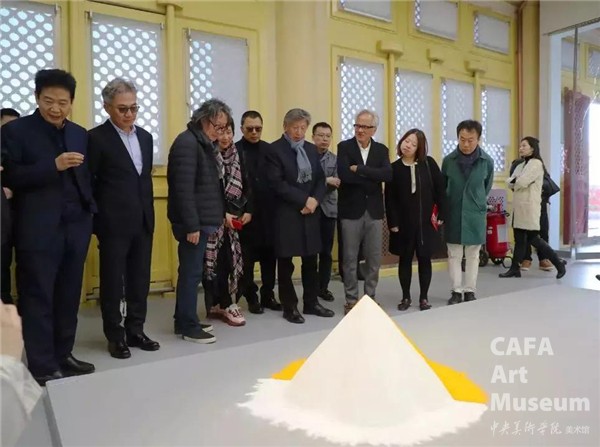 Anish Kapoor guided the audience through his exhibition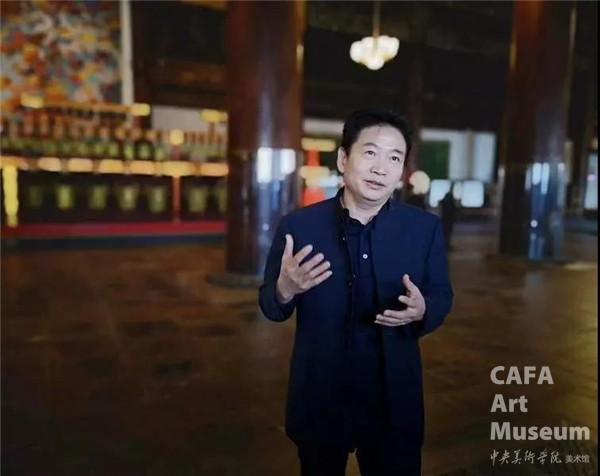 Zhang Zikang, chief curator of the exhibition, Director of CAFAM, guided the press through the exhibition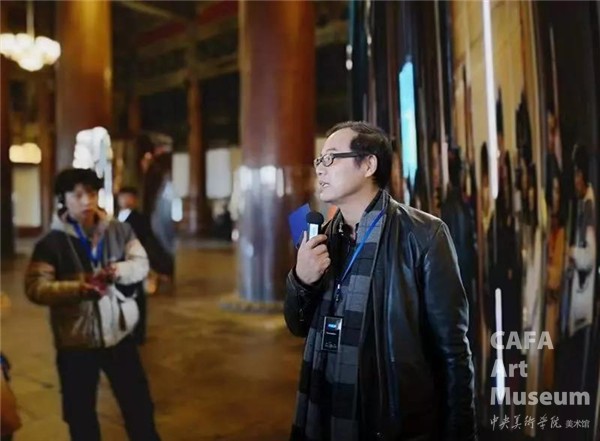 Wang Chunchen, curator of the exhibition, Deputy Director of CAFAM, guided the press through the exhibition

Following the opening ceremony, the guests arrived at CAFAM to visit the exhibition. The contemporary space will show four important works of Anish Kapoor's, Symphony for a Beloved Sun (2013), Sectional Body preparing for Monadic Singularity (2015), Destierro (2017) and My Red Homeland (2003). Except for these large-scale installations, Kapoor also shows the models of the important public installations through his past decades of art career, including Cloud Gate (2001-2004), Orbit (2010-2012), Universitá Monte St Angelo Metro Station (2002-2008) and Leonard Street (2008-2015).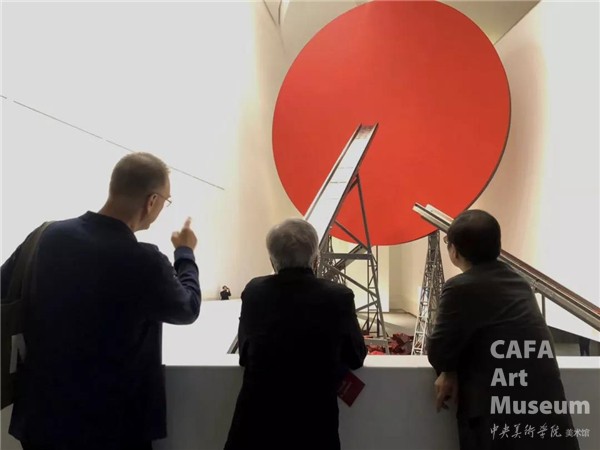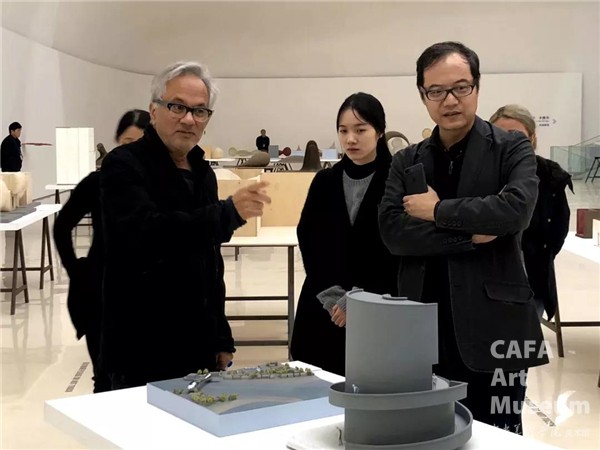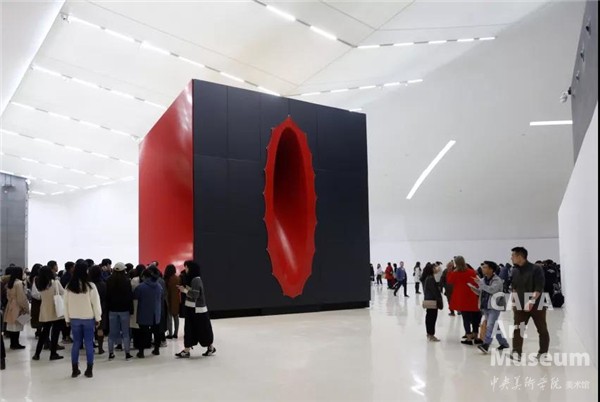 Exhibition at CAFAM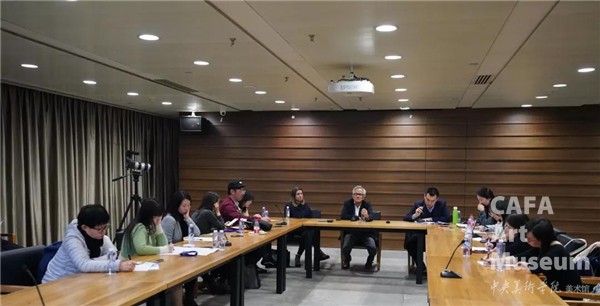 Anish Kapoor did an interview with the press

We expect you to feel the spiritual impact of Anish Kapoor's works in the exhibition, and take the heterogeneous cultural ideas of Kapoor's as a catalyst to explore the free space of mind.

The exhibition at CAFAM will last till January 1, 2020. The exhibition at Taimiao Art Museum will last till December 28.
Chinese text edited by Wu Jing, Li Xueyan, Zhang Yaxi and Xu Zijun
Translated by Lu Yufan
Photo by Li Biao